Legal Articles - Minnesota Legal Periodical Index
You requested articles having title word(s) of Kieffer using expanded match written by all authors on all subjects in all journals in MLPI 1984 - present.
MLPI found 1 article matching your criteria. Modify your search criteria
1. "Scrutinizing Super Accountants: A Closer Look at a Few of 2000's Super Accountants [Beth Kieffer Leonard; Charles L. McElroy; Durga Mallampalli]"
Subject(s): PERSONALITIES
Author(s): Keller, Maura
MINNESOTA LAW & POLITICS 34 (No. 122, November 2000)


Find out more with the LawMoose Search Engine:
Note: While the Index's contents are limited to articles published in Minnesota legal periodicals, the subject matter of those articles may be on any subject. Because free access to any organized body of legal periodical literature is virtually unknown on the Web, except here, we invite you to use the Index as a general reference, especially on federal law and general subjects, while recognizing its limitations for use beyond Minnesota's borders.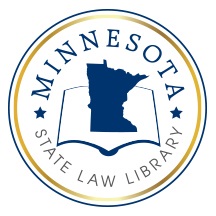 Since 1984, the
Minnesota State Law Library
has prepared and published the Minnesota Legal Periodical Index.
This enhanced web-powered version has been developed and is published through the collaborative efforts
of Pritchard Law Webs, publisher of LawMoose, and the Minnesota State Law Library.