1.
"Line in the sand on sexual harassment cases in Minnesota: Comparing Geist-Miller v. Mitchell with Rasmussen v. Two Harbors."
Subject(s): SEXUAL HARASSMENT
Author(s): Ommen, Jessica
33
MINNESOTA DEFENSE
5 (No. 4, Winter 2013)
2.
"
When the Third Branch of Government Joins the Fourth Estate: Some Local Judges Turn Columnists in Order to Further the Courts' Outreach Efforts [Harrelson, Rasmussen]
"
Subject(s): COURTS--Minnesota District & JUDGES--Profiles
Author(s): Jones, Barbara L.
12
MINNESOTA LAWYER
3 (No. 1, January 7, 2008)
3.
"Top Women In Finance: Jill Rasmussen: Northstar Partners"
Subject(s): PERSONALITIES
Author(s): Emerson, Dan
10
MINNESOTA LAWYER
S-20 (No. 45, November 6, 2006)
4.
"Twin Cities Top Women in Finance [Anderson; Dahl; Johnson; Meilahn; Orbison; Rasmussen; Rautio; Wyatt] [Published by Finance and Commerce]"
Subject(s): PERSONALITIES
5
MINNESOTA LAWYER
Insert (No. 44, October 29, 2001)
Note: While the Index's contents are limited to articles published in Minnesota legal periodicals, the subject matter of those articles may be on any subject. Because free access to any organized body of legal periodical literature is virtually unknown on the Web, except here, we invite you to use the Index as a general reference, especially on federal law and general subjects, while recognizing its limitations for use beyond Minnesota's borders.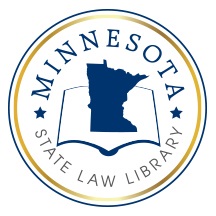 Since 1984, the
Minnesota State Law Library
has prepared and published the Minnesota Legal Periodical Index.
This enhanced web-powered version has been developed and is published through the collaborative efforts
of Pritchard Law Webs, publisher of LawMoose, and the Minnesota State Law Library.