1.
"
Recently Hatched Web Sites Take Wing
"
Subject(s): INTERNET & LEGAL RESEARCH
Author(s): Ambrogi, Robert J.
59
BENCH & BAR OF MINNESOTA
15 (No. 6, July 2002)
2.
"Adventures In Home Arbitration: Termite Wings, Bat Guano, Snakes--Stanford Hill Comes Prepared For Anything"
Subject(s): ARBITRATION & MEDIATION & HOUSING
Author(s): Hill, Standford
MINNESOTA LAW & POLITICS
36 (No. 157 April/May 2006)
3.
"Local Firm's Link to Salvadoran Right-Wing Party Criticized [O'Connor & Hannan and ARENA]"
Subject(s): LAWYERS--Specific Firms
Author(s): Rubenstein, Bruce
3
MINNESOTA LAW JOURNAL
1 (No. 2, May 1989)
4.
"Crow Wing County Attorney's Opinion On Child Abuse Reporting Draws Fire [news note]"
Subject(s): CHILD ABUSE
6
MINNESOTA LAWYER
8 (No. 5, March 1991)
5.
"Thinking of 'Winging' Your First Deposition? Think Again"
Subject(s): DISCOVERY
Author(s): Schulz, Theresa L.
2
MINNESOTA LAWYER
11 (No. 34, August 21, 1998)
6.
"
A Draw Between Red Wing and the Tenants, Landlords.
"
Subject(s): HOUSING
Author(s): Jones, Barbara L.
14
MINNESOTA LAWYER
4 (No. 1, January 4, 2010)
7.
"
IJ Challenges Red Wing's Administrative Warrants [news note]
"
Subject(s): HOUSING
13
MINNESOTA LAWYER
2 (No. 14, April 2009)
8.
"Mary Twinem, Buffalo Wild Wings, Inc. [Top Women in Finance Supplement]"
Subject(s): PERSONALITIES & BUSINESS & COMMERCE
8
MINNESOTA LAWYER
S-18 (No. 44, November 1, 2004)
9.
"Giving Women Wings [Sally Leighninger]"
Subject(s): PERSONALITIES & LEGAL SERVICES
MINNESOTA'S JOURNAL OF LAW & POLITICS
28 (No. 51, August 1994)
10.
"
Spreading it Wings: Using the Migratory Bird Treaty Act to protect habitat.
"
Subject(s): ENVIRONMENTAL LAW
Author(s): Adkins Giese, Collette L.
36
WILLIAM MITCHELL LAW REVIEW
1157 (No. 3, 2010)
Note: While the Index's contents are limited to articles published in Minnesota legal periodicals, the subject matter of those articles may be on any subject. Because free access to any organized body of legal periodical literature is virtually unknown on the Web, except here, we invite you to use the Index as a general reference, especially on federal law and general subjects, while recognizing its limitations for use beyond Minnesota's borders.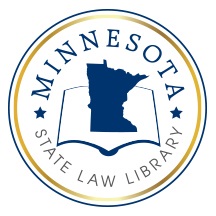 Since 1984, the
Minnesota State Law Library
has prepared and published the Minnesota Legal Periodical Index.
This enhanced web-powered version has been developed and is published through the collaborative efforts
of Pritchard Law Webs, publisher of LawMoose, and the Minnesota State Law Library.